link copied to clipboard
saving changes, please wait..
page successfully updated
error saving changes
file size exceeds 512kb.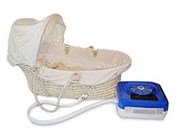 Raised by 0 people in days for Bears of Hope Pregnancy & Infant Loss Support Incorporated
Cuddle cot For Gosford hospital in Harvey's memory
Story
Hi , for any parent who has lost a baby who needs time spent with their precious child to grieve knows how important time is! This can also give time for extended families and friends to meet your precious family member which unfortunately we say hello and goodbye to all at once! I know how important this time is myself and I I am aiming to raise money to fund a Cuddle Cot and I would welcome any contribution that you could make to help support the families who experience the heartbreaking loss of their baby.
A Cuddle Cot is a cooling system that has been designed to fit within a small cot. This effective system allows for babies who have passed away to remain with their families so that they are not required to be cooled in a mortuary environment. Cuddle Cots enable family members to travel to visit and meet the baby, siblings to meet one another and even gives parents the option of taking their baby home to lay in their own cot, in their own room or travel in their own car seat.
It's about giving parents choices and reassuring them that they can spend as much time as they like with their baby, without the fear of the baby needing to be cooled in a traditional mortuary.
read more
All
Donations

0
Activity

0


There are no current donations or activities for this user.

There are no current donations or activities for this user.
There are no current activities for this user.

Bears of Hope Pregnancy & Infant Loss Support Incorporated
Bears Of Hope Pregnancy & Infant Loss Support is an Australian not-for-profit organisation based in Sydney NSW, providing leading support and exceptional care for families who experience the loss of their baby. This includes miscarriage, stillbirth, genetic interruption, neonatal and infant loss. We seek to provide crucial information and embrace families during their difficult time of loss, and beyond. There are two key elements to our program that guide families through their choices when saying Hello and Goodbye to their much loved baby. Families receive a [url=http://www.bearsofhope.org.au/a/191.html]Bear Of Hope[/url] donated by another bereaved family. This allows the donating family to give their childs brief life a purpose and lasting legacy, whilst filling the empty arms of another family as they walk out of the hospital without their baby. It reinforces the understanding that they are not alone, and that there is an existing community of support. Families also receive extensive information, either in printed or online format, to help them make decisions and memories in hospital, during the memorial and beyond. Our [url=http://www.bearsofhope.org.au/a/149.html]Beyond the Bear[/url] support is unequaled by any other organisation. We provide exclusive and invaluable support packages that include; a credible foundation of parent led and psychologist facilitated support groups, private online groups, phone and email counselling and annual community events that remember individual baby's and recognize their parents love. Additionally we have a Hope and Healing Resource Library and issue a quarterly [url=http://www.bearsofhope.org.au/a/156.html]newsletter[/url] where parents have the opportunity to contribute. [b]Fundraising Enquiries:[/b]  0400 475 012  online@bearsofhope.org.au [b]General Enquiries: [/b] 1300 11 BEAR or contact@bearsofhope.org.au [b]Grief Support:[/b] 1300 11 HOPE   support@bearsofhope.org.au [b]Website[/b] [url=http://www.bearsofhope.org.au/events/Events]www.bearsofhope.org.au[/url]
read more
Created by
In Harvey's memory
for Cuddle cot For Gosford hospital in Harvey's memory

$488 of $6,000 target
0 people in days